TDS Acquires American Eagle Systems
NEW YORK, N.Y. (Jan. 29, 2016)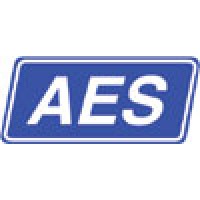 Trusted Data Solutions (TDS), a global leader in data management services, announces its successful acquisition of American Eagle Systems(AES), a leader in data center services and supplies since 1976.
The acquisition is one of several transactions TDS will be announcing this month, as it begins 2016 with an aggressive growth strategy for its Tape Restoration, Email Migration, and Voice Logger Retrieval Practice Groups.
Based in Bohemia, New York, AES delivers a broad array of world class data center services and solutions.
American Eagle Systems President Edward R. Fabian, who will remain at the helm said, "the entire team here at AES is excited about this transaction and the opportunities it brings to our future. We are delighted to join the TDS family of companies."
"For years TDS and American Eagle have enjoyed a great partnership. With this transaction we are able to join forces to deliver world class services and solutions to our customers. Our intention is to integrate some of AES's professional services into a series of new solutions TDS is bringing to market in 2016 as well as expand AES's core data center business," said Chris Clark, President and CEO of TDS Global Holdings.
About Trusted Data Solutions

Trusted Data Solutions (TDS) are leading experts in backup tape restoration services, email migration, and voice logger retrieval. TDS is a global trusted partner of choice for corporations, government agencies and leading eDiscovery providers alike.
The company is headquartered in New York City with facilities in California, New Jersey, London and Cardiff, Wales (UK).
Earlier in January, TDS announced its acquisition of Akaibu and Data Recovery Systems.