Arrosoft Partners with Trusted Data Solutions to Enhance Legacy Data Transformation Services
TDS' Evolve Archive Migration Solutions and Restoration Assurance Program Further Arrosoft Services
For full release on PRWeb, please visit here.
NEW YORK (PRWEB) JANUARY 23, 2019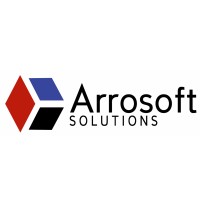 Trusted Data Solutions (TDS), the global leader in legacy data and voice management and transformation, and Arrosoft Solutions, a highly-skilled service company specialized in data protection, storage and availability solutions, have partnered to add TDS' tape and email archive migration expertise to Arrosoft's already-proficient team of solution architects and consulting engineers in various areas of IT, data center and enterprise solutions.
"Developing a clear strategy around legacy data management is crucial for every business today," said Marcella P. Arthur, vice president of worldwide marketing and channel operations at TDS. "Arrosoft has been a leader in providing effective solutions for their customers' data transformation initiatives, helping shape visions into actionable business objectives. We are excited to deliver our solutions in partnership with Arrosoft to help realize more transformations."
Arrosoft focuses their service offerings on designing, deploying and supporting technology for data protection, information availability, information governance and information security. This makes TDS' Restoration Assurance Program – a subscription-based, fully managed service for the on-demand restoration and extraction of email and data files from tape – a natural fit for the partnership. Coupled with their depth in the archive migration space, Arrosoft can now offer proven, end-to-end strategic legacy data management services to their growing customer base that will reduce their overall hardware and software footprint, as well as their management costs.
"Our mission is to leverage modern technology and our vast collective experience to help our customers protect their data, store it efficiently, keep critical data and applications online, and satisfy retention and eDiscovery requirements while increasing productivity, increasing performance, reducing cost, and reducing risk," said Vincent Chang, president of Arrosoft. "We are excited to find that TDS also holds the same principles. The partnership will enable us to take on projects we did not have the capacity for, including opening up archive migration services. We trust that in partnering with TDS, we will create a synergy on both ends, increasing both companies' business revenue and customer attach," added Chang.
For more information on Trusted Data Solutions go to http://www.trusteddata.com. For more information on Arrosoft Solutions and their services, go to http://www.arrosoft.com.
About Trusted Data Solutions
For more than two decades, Trusted Data Solutions (TDS), the foremost expert in legacy data, tape, email and voice, has set the standard in compliantly transforming the management and accessibility of legacy data and voice logger system electronically stored information. Their leadership in backup tape restoration, email migration, and voice logging retrieval and restoration services, coupled with their recent Voice Compliance Practice advancements which include the delivery of voice technology migration, implementation, and end-to-end system support, makes them a one-stop-shop for organizations requiring an all-inclusive voice managed service.
As the preferred choice for corporations, regulated institutions, eDiscovery specialists, government agencies and law firms that require an expert, trusted partner for their compliant data transformation initiatives, TDS's industry leadership is demonstrable in their commitment to advancing their services and operations to support the demands of their growing, global customers and partners.
With its North America Headquarters in New York City,  and two international headquarters in the United Kingdom and Singapore, TDS maintains one of the most expansive global restoration assurance facilities footprint in the market – with facilities in New York, New Jersey, California, Canada, England, Wales, Germany, the Netherlands, Norway, Switzerland, Australia, Hong Kong and Singapore – with millions of customer tapes under management, equating to over 500 petabytes of data, across 37 thousand successfully delivered projects.
TDS is a wholly owned subsidiary of TDS Global Holdings which is privately held.
About Arrosoft Solutions 
Arrosoft Solutions is a highly-skilled services company comprised of solution architects and consulting engineers with experience in various areas of IT, Data Center and Enterprise Solutions. The Arrosoft team is focused on designing, deploying, and supporting technology solutions for information storage, backup, disaster recovery, high availability, archiving, and eDiscovery.